Casino Room Charge Card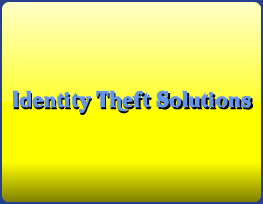 Each time I stay at casinos in Las Vegas, I'm given a casino room charge card to pay for my purchases in the same casino hotel. This charge card has my name, date of arrival, departure date and the hotel room number. The purpose of this casino room charge card is to allow guests to charge their expenses to their rooms without having to use a credit card or cash for purchases. This card can only be used within the same casino hotel and all expenses charged to this card are to be paid in full when checking-out. This casino room charge card is automatically expired on the departure date as indicated on the card.
What got my attention during my last visit was that when I used my charge card to pay for dinner, the waiter only asked for my name, which is also printed on the paper card and asked me to sign for the charges. He did not ask for an ID card to validate my identity. What if I had found this lost card and was using another person's account to buy dinner? If this is a common practice at the casinos, then I guess the casinos must face many cases of unauthorized room charges. Not only can someone fraudulently use a lost or stolen charge card, but fraudsters can also create counterfeit cards using basic information of actual guests. With a little help from insiders, counterfeit casino charge cards can be created based on a hotel guest's name, arrival and departure date and room number, that's all it takes to go shopping for free. There is no difference between our bank credit cards and this paper casino room charge card. Therefore, all credit card prevention controls also apply to this card. On the other hand if my case was an isolated case, then improper staff training can lead to financial losses. If I'm not mistaken, guests are fully responsible for all incurred charges whether authorized or unauthorized.
As soon as I realized the risks associated with this casino room charge card, I shredded the paper card and decided to use cash or my credit card for all payments until another idea hit me. The next time I visited one of the casino restaurants, I handed my driver's license and asked the hostess to charge the amount to my room. She kindly compared my name to the casino's guest database and properly charged the amount to my room. I was thrilled to discover a second option that leads to the same results as the casino room charge card. Why do casinos create additional identity theft risks by printing and distributing a casino charge card to their guests? If I can use a photo ID to charge my purchases to my room, what additional benefit do I get out of this paper hotel room charge card as a consumer? I don't see any additional benefit by using a casino room charge card and I suggest you shred the piece of paper the casinos distribute. The sad part is that I was not given an option and didn't even ask for the casino room charge card when I checked-in, they just gave it to me and created additional risks for me that I needed to manage. If the only purpose was to eliminate the use of a photo ID in the casino, it is a big mistake. We all carry a photo ID any way whether because we drove to the casino or had to take a plane and thus must have an ID. Plus, I would think the casinos would require a photo ID to validate the identity of the person using a casino room charge card any way.
Next time you stay in a casino hotel and are issued a paper or other type of casino room charge card, shred, burn or destroy it any other way. There is no point using it or even keeping it to worry about identity fraud, and remember, most likely you will be responsible for all charges whether authorized or unauthorized. As I said, for all purchases, you can pay cash, use a credit card or use a driver's license to charge the amount to your room.

Read additional identity theft prevention articles after learning about casino room charge card risks.
Identity Protection Insights Newsletter
Effective identity protection requires dynamic and integrated solutions. This site provides awareness, education and many solutions to address the growing problem of identity theft. Please sign up for the Identity Protection Insights newsletter to receive periodic notification of important articles and solutions, major identity theft news analysis, fraud alerts, and other service announcements.