Identity Theft Detection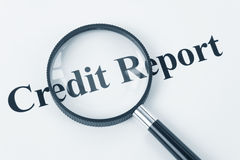 Identity theft detection is one of the major components of a comprehensive identity protection strategy. We all know that identity theft is unavoidable no matter how convincing some identity protection companies may be with their promises of full and guaranteed protection against identity theft. Also, not only identity theft is unavoidable, but it can also affect many areas of a person's life by abusing the stolen identity for financial and credit fraud, illegal employment, and unauthorized medical care.
As we prepare our mind to accept the possibility of our identities being stolen and illegally used to commit identity fraud, we also have to prepare ourselves to promptly detect identity theft. Prompt identity theft detection is extremely important as ongoing and prolonged identity theft cases will inflict more damage upon us. Therefore, detecting identity theft properly is not only about identifying ongoing cases of identity theft but also about how quickly we detect identity theft. In some cases, early detection of identity theft cases may prevent identity fraud from occurring or limit the potential damage caused by the ongoing identity crime. Either way, proper identity theft detection can only be beneficial and therefore must be part of any identity protection strategy.
There are many strategies which can be implemented for proper detection of identity theft in all areas of potential fraud and criminal acts. There are areas where automated services must be acquired for real time detection of fraud and identity theft, and there are also areas where consumers can take proactive steps to detect fraud. An example of semi-automated fraud detection is credit monitoring and there is no shortage of companies providing such services. A credit monitoring service is semi-automatic because the process requires consumers' active participation for reviewing credit report change alerts and addressing potential fraudulent transactions. Most people believe that as long as they purchase and pay for such identity monitoring services, their identity theft problems will go away however credit monitoring will only detect unauthorized new credit accounts and still requires active participation on the part of consumers to be effective. Credit monitoring will not detect unauthorized transactions affecting existing accounts. On the other hand, examples of areas where only consumers can proactively monitor to detect fraud include review of monthly account statements, daily online account reviews, and activating account change notifications wherever available.
As you can see, identity theft can affect many areas of a person's life although credit and financial fraud appear to be at the top of the list according to recent statistics. Also, many integrated solutions must be implemented for proper detection of identity theft including proactive and automated identity monitoring in all areas of potential crime.
Identity Theft Detection Articles
Signs of Identity Theft There are many signs of identity theft some of which are obvious or not so obvious. This is a quick list of identity theft signs.
Understanding Credit Reports Understanding credit reports is very important to consumers and Certified Identity Protection Advisors who help their customers verify the contents of credit reports for identity theft detection purposes.
Credit Report Credit report has become the main tool and focus of attention for identity theft detection.
Free Credit Report Monitoring Free credit report monitoring services are changing the identity theft protection services landscape and remove consumer excuses for not doing enough to detect identity theft.
Credit Report Change Monitoring Automated credit report change monitoring is one of the best ways to detect certain aspects of financial identity theft on a go forward and timely basis.
7 Ways to Detect Identity Theft This article lists 7 ways to detect identity theft which are the most critical steps for identity theft detection that we wanted to bring to our readers' attention.
FICO Credit Score The FICO credit score is one of the well known credit scoring models in the United States which is used to assess a borrower's credit worthiness and credit risk.
Check Your Credit Reports When you check your credit reports regularly and before you apply for loans or jobs, you are able to detect and correct errors and fraud.
Fraud Follow Up Prompt fraud follow up is necessary after we successfully prevent the use of our stolen identity components, and detect fraud through various monitoring techniques.
Monitoring Our Identities We have to make sure we are monitoring our identities any way that we can to make sure that we detect any sign of identity theft and fraud on a timely basis.
Medical Insurance Fraud There are ways that we can detect medical insurance fraud which we should strongly consider due to frequent occurrences of medical fraud cases and their consequences.
Where is My Tax Refund? Many people who file their taxes and expect a tax refund usually just ask one question while they impatiently wait for their refund check which is where is my tax refund?
Automatic Bill Payment When monthly bills are paid with an automatic bill payment system, we risk delayed detection of unauthorized transactions and payments if we assume the account is inactive.
Identity Reset Identity reset is an available and last option to resolve severe identity theft and fraud cases.
Annual Reports The annual credit report from all three credit reporting agencies can now be obtained for free. Learn how and where you can get yours to detect identity theft.
Beneficiary Change An unauthorized beneficiary change can lead to the disappearance of many assets including retirement accounts. Learn about the risks and what you can do to protect your assets.
Credit Monitoring Credit monitoring is a good process to detect identity theft and unauthorized transactions; however, it is not a total solution for identity theft.
Account Disappeared An account disappeared from the list of your online accounts can be a sign of fraud. You need to understand and consider the causes and what you need to do next.
Activate Account Alert You can activate account alert to monitor account activities real time and quickly detect potential account fraud.
Online account monitoring benefits. Consumers should consider online account monitoring to detect identity fraud and account errors.
Fair Credit Reporting Act or FCRA - Your rights and their responsibilities. FCRA provides consumers certain rights when it comes to their credit report and consumer reporting agencies as well as companies which may buy your credit information from these agencies have also certain responsibilities.
Identity theft notifications and what they mean. You have just received an identity theft notification letter from a company. What are you supposed to do now?
Learn about the reports. Learn all about your credit file, what it is, how it's created, used and why.
What is in your credit file? Know what credit information is included in your report.
Get your free report. Take advantage of the new law and order your free credit report today without buying any services.
Using reports to detect credit fraud. Use the information in your report for identity theft detection purposes.