Check Your Credit Report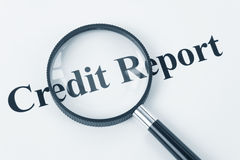 There are basically two main reasons why you should check your credit report. First, to identify any erroneous postings by the companies you did business with and second, to detect fraudulent transactions. Also, the timing of your initial credit check as well as the frequency of your subsequent credit report checks will make sure that you are more successful in your life, help you detect fraud sooner rather than later, and prevent further damage from identity theft. Your credit reports include information about financial accounts, how you pay your bills, and your bankruptcy filings. Therefore, the information is very important to businesses and their accuracy should be very important to you as well. 
Businesses report all consumer transactions to the credit reporting agencies. These consumer credit data agencies maintain and sell consumer credit information to others who must make credit decisions using past consumer credit data. With reliable information, companies can make good business decisions in terms of who they should lend money to, and how much credit to make available. At the end of the day, businesses which lend money want to make sure that they fully collect the money they give to borrowers and make the maximum interest on the used credit. They are not interested in making bad loans and losing money and consumer credit report information helps them reach the best possible business decision with the available information. Watch this short video and then read the rest of the article.
As mentioned, one of the discoveries that you make when you check your credit report is erroneous transactions which might work against you. For example, if you are shopping for a car, applying for a job, or looking to buy a home, you need to check your credit reports before to see what your potential creditor or employer will see. This way, if you find some errors in your credit reports, you can contact the credit reporting agencies and the companies to correct the errors. After you correct the errors and before you apply for credit or a job, you have a better chance of success because there is no erroneous information that can work against you knowing that the other parties are going to make a business decision based on complete and accurate information about you.
Second, if you find unauthorized transactions which happen to be the ones that you don't recognize, you can also contact the agencies and businesses to help them identify the fraudulent transactions, correct the fraud incidents, and prevent further damage by closing the account or placing a credit freeze or fraud alert on the credit report.
The good news is that to check your credit report, you don't have to pay, it's free. The law entitles you to one free copy of your credit report from each of the three nationwide credit reporting companies every 12 months. So basically, you can request one credit report from each of the three agencies every 4 months at no cost to you.
To order your free credit reports, go online at www.annualcreditreport.com which is the only authorized website for free credit reports, or call 1-877-322-8228. You will need to provide your name, address, social security number, and date of birth to verify your identity.
Visit ftc.gov/idtheft if you spot accounts that aren't yours.