Identity Theft Solutions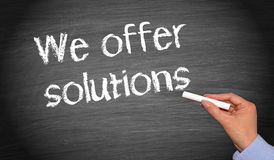 Integrated and dynamic identity theft solutions are necessary to address many of today's identity theft challenges such as identity crimes, data security breaches and disclosure of personal information. In recent years and mainly due to the Internet and rapid dissemination of personal information, identity theft has risen from a fairly unknown crime to a huge and costly problem for most people and companies. Identity disclosure and identity fraud affect many companies and millions of people around the globe and it's often impossible and ineffective to resolve the various identity theft challenges with one single and magical identity theft service. Individuals continue to demand, collect and share more identity components or personal information while companies also continue to collect a massive amount and sometimes unneeded consumer information in their daily business operations. The personal information lifecycle presents many phases which if not properly managed can lead to identity obesity as well as security and privacy disasters requiring identity protection solutions. Despite these massive challenges, both consumers and companies continue to add fuel to the fire by becoming identity obese, increasing the number of identity components in their possessions through improper and unneeded creation, duplication, extended retention and sharing of personal information, thus, making it extremely difficult, time consuming and costly for themselves and others to properly manage and protect identity components throughout the personal information lifecycle. Integrated identity theft solutions and identity protection services can provide a full protection of personal information through proper risk assessment, gap analysis, implementation of controls where needed, monitoring, awareness and training. A complete identity protection is needed to prevent identity theft, data loss and disclosure, as well as detect and resolve identity fraud on a timely basis.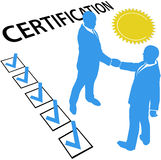 New identity theft laws and security requirements continue to be introduced while the existing laws are expanded to address the growing problem of identity theft. As such, new identity theft services are introduced and we continue to chase the consequences or rather the disasters of identity obesity and mis-management in piecemeal. Such laws, in some cases, address the rights of consumers and obligations of businesses while others list the punishments for identity theft criminals. Although, these laws are important and needed to close some of the loopholes, they have to be integrated and enforced to be effective. The enforcement of these laws is already in full swing in some industries such as banking while other areas such as healthcare are catching up very slowly. Therefore, not only companies must be proactive and take the required steps to ensure they are in full compliance with the various identity protection laws before they face an identity theft class action lawsuit, but more importantly, I suggest businesses and consumers become proactive in protecting the personal information of their clients, employees and families to preserve corporate image, business viability, valuable time, low operating costs and credit worthiness. When it comes to identity theft services, consumers in general can be lost in an ocean of identity theft service providers when seeking identity theft solutions. Most of the identity theft services take advantage of the various laws such as FCRA and FACTA to help consumers prevent, detect and resolve identity theft, however, these laws, embedded within the services, are neither transparent to consumers nor do they provide full protection. Consumers should attempt to educate themselves regarding available identity theft solutions to understand the scope of their protection and select the services that collectively provide dynamic, integrated and full protection. Companies on the other hand, must also evaluate the identity protection risks in accordance with the laws, security frameworks and best practices to protect the personal information they collect, store and share with their business partners in order to prevent incidents of data breaches and maximize protection against identity theft, lost personal information, privacy disclosure, and law suits. Some identity protection services are presented below; however, before reading about the various services, you might want to consider taking an identity theft risk analysis test to see where you stand.

Identity Theft Solutions
The Identity Management Institute (IMI) was established to help redefine identity management in order to address all identity risks, and support the professionals in the field to effectively collaborate and manage the identities of their employees and customers. As such, IMI has established certification and membership programs as well as awareness and training tools to not only educate the members but also help professionals educate their employees and customers. If you are a professional helping companies or consumers manage their identity theft risks, you may want to learn more about IMI and consider becoming a member and even a certified professional. Learn more.



IdentityMate is a creative identity risk management services company. IdentityMate provides a vast array of services in the areas of risk assessments, regulatory compliance, litigation support, risk awareness campaigns, and training programs designed to reduce identity risks. IdentityMate believes effective education can greatly reduce the identity risks by providing targeted content in a format that selected audiences can easily understand, relate to and retain to meet compliance and risk management needs in the most efficient manner. Visit the IdentityMate website to learn more about your risks and their consulting services and solutions. Visit IdentityMate.com for identity theft solutions for businesses.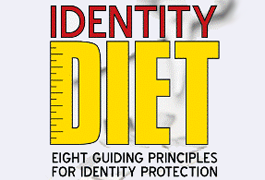 The Identity Diet concept was born from the idea that the underlying cause of identity theft is Identity Obesity. Both concepts of Identity Diet and Identity Obesity were conceived by Henry Bagdasarian. Consumers and companies in general are unaware of how their careless actions of excessive accumulation, retention, and sharing of personal information can expose them to identity theft and fraud. Also, most consumers know very little about the hundreds of services and products offered in the marketplace. The Identity Diet program aims to help consumers understand the risks of their actions or inactions, recommend best practices, and guide consumers toward the most appropriate and comprehensive identity theft solutions available.
Visit IdentityDiet.com for information regarding identity theft awareness education and solutions for consumers.


Notice to Identity Theft Solutions Providers
If you are interested in advertising and being listed on this page, your services or products must be reviewed by this site prior to the placement of your advertisement. Please click below to learn about advertising on this site or submit your inquiry through the form below. If your product or service is already reviewed above, you may advertise at any time. Thank you.