FACTA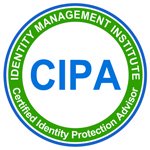 The 2003 addition of FACTA (Fair and Accurate Credit Transaction Act) to The Fair Credit Reporting Act (FCRA) was intended to fight identity theft. While FCRA was originally created with the objective to promote the accuracy, fairness, and privacy of consumer information in the files of reporting agencies, the FACT Act was specifically intended to fight identity theft by giving consumers certain rights if they become or suspect of becoming an identity theft victim. If you become a victim of identity theft or even if you suspect you may have become a victim, under the FACTA, you have certain rights. Let's explore these rights:
1) You have the right to ask that nationwide consumer reporting agencies place "fraud alerts" in your file. Once you become an identity theft victim or even suspect you may be at risk to become a victim, FACTA gives you certain options to prevent or reduce the impact of identity theft in your life. Creditors typically grant credit and open new credit cards or revolving credit lines based on the information in the consumers' credit reports. By placing a fraud alert, you notify creditors that someone other than you may be requesting a credit line under your name, thus, putting them on notice to be more cautious when approving such requests. There are a couple of types of fraud alerts that you need to learn about.
2) You have the right to free copies of the information in your file ("file disclosure"). A timely review of the credit reports will prove to be beneficial in ensuring the accuracy of the information in the credit reports, identify potential signs of identity theft, and to identify the impact of potential identity theft. The discovery results of your review will determine the course of action that you need to take to resolve any issues. The timeliness of the review is extremely important to stop the identity theft cancer that may be growing within your credit identity. Depending on the type of alert that you may have placed on your credit report, you can access your credit reports once or twice a year. You can even get a free copy of your credit report every 12 months, even if you suspect you may be a victim of inaccurate information in your credit file, without placing any fraud alerts. Learn about how and where to get a free copy of your credit report.
3) You have the right to obtain documents relating to fraudulent transactions made or accounts opened using your personal information. If and when you come across a fraudulent transaction in your credit report after you had a chance to review it for free, you can contact the creditors or the business owner of that transaction and ask in writing for documentation supporting the transaction. The business might ask you for certain document to validate your identity or ascertain and identity theft has occurred, however, even without a case of identity theft, you have certain right with regards to inaccurate transactions under the FCRA.
4) You have the right to obtain information from a debt collector. Debt collectors just like the businesses they work for, must provide you with detail information about items that you believe are the result of identity theft. You can ask for the debt amount, creditor name and additional details.
5) If you believe information in your file results from identity theft, you have the right to ask that a consumer-reporting agency block that information from your file. What I like about this FACTA right is that once you prove you are a victim of identity theft by filing a police report and identify fraudulent transactions, you can ask the credit reporting agencies to stop sharing that information with others and a business or person may not sell, share or place that debt item for collection once a block is placed on any debt transaction in question. Please feel free to remind both businesses and their debt collectors of the risk they may be running if they continue to harass you after a debt item is approved and blocked by the credit reporting agencies. If you continue to be harassed by businesses and their agents (debt collectors), make sure you have your identity theft police report and the debt block request letter and approval with you when you consult a FACTA lawyer.
6) You may prevent businesses from reporting information about you to consumer reporting agencies if you believe the information is a result of identity theft. Just as you can ask the credit reporting agencies to block certain information from your credit report because they were the results of identity theft, under FACTA you can also ask businesses to not report fraudulent transactions to the credit reporting agencies if you can prove you are an identity theft victim by presenting a police report, and identify which transactions are the ones in question. Make sure you verify your credit report information to ensure businesses did not report the fraudulent transactions, and if they did, ask to remove them immediately.
Learn about other consumer rights in the identity theft law section after FACTA.