Online Account Monitoring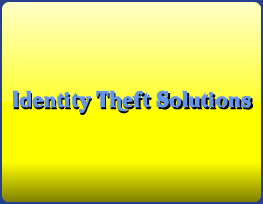 One of the easiest ways to detect identity fraud quickly is through online account monitoring. Most financial institutions and other types of businesses now offer account management services on the Internet. I'm a big fan of the Internet because not only the Internet provides an opportunity of a lifetime for some people to start a business and get rich or share ideas; it has made our life so much easier. I agree that if the Internet is used the wrong way or for the wrong reasons, it can complicate life, but on the other hand if it is used by individuals and companies the right way, it can improve our lives tremendously by increasing efficiency or providing solutions such as account monitoring. The Internet provides ease of access to all kinds of information, which can then be used for either malicious activities such as child predatory or positive activities such as online account monitoring to detect signs of identity theft and identity fraud.
I have been using the Internet for online account monitoring for sometime and I love it for a few reasons. The online account monitoring primarily provides a quick way for me to a) detect identity fraud within a reasonable time, b) detect errors posted to the account either by the bank or the business, and c) manage my budgets. As financial institutions consolidate their businesses, consumers also find that their account services are also being consolidated under one company. This is good and bad news for consumers at the same time. The good news is online account monitoring becomes so much easier and less time consuming since information for more than one account can be accessed from the same web site reducing time spent for login and account management such as maintaining passwords. The bad news is business consolidation leads to less competition resulting in increased fees, and maybe even worse customer service.
Recently, the same bank where I already had a checking account and another credit card acquired one of my credit cards. Now, I can access only one web site to pay bills from my checking account but also perform continuous online account monitoring for two other accounts.
To summarize, some of the benefits of online account monitoring and business consolidation are listed below:
1. Detect identity fraud - As I review my account balances and transactions, I'm able to identify potential transactions that I don't recognize within a business day since I check my transactions daily. If a fraud occurs over the weekend, I'm able to detect it Monday morning. Subsequent to almost real time discovery of identity fraud, I can take the appropriate action to resolve the fraud issues and put an immediate stop to additional fraud charges posted to my accounts. Online account monitoring does not take a lot of time especially if it's done daily and is a great tool in the fight against identity fraud.
2. Detect account errors – In some cases, transactional errors may be discovered during online account monitoring. Such errors can be caused either by the bank during the account update, by the business during their transaction entry, or by computers during the transmissions between the banks and the businesses. Regardless of who caused the error, I'd like to know about them as soon as possible since they directly impact my account and online account monitoring allows me to do just that.
3. Less passwords to manage – Bank consolidation can occur voluntarily or involuntarily by consumers. Our accounts can be consolidated under one company as a result of mergers and acquisitions or we can consciously select and consolidate accounts and credit cards managed by one company. Either way, as consolidation occurs, we can set up our accounts to be accessed from one web site for online account monitoring.
4. Speed of bill payment – It is not difficult to also expect and observe faster processing of payments made from our checking account to pay our credit card monthly dues as more often the accounts owned by one company perform inter-account transactions. In other words, the company transfers money from one account to another both of which are owned by the same company.
5. More money in our pockets - As inter-account transactions speed up as a result of bank consolidation, the money stays in our control for a longer period of time allowing us to earn more interest on the money that would be otherwise tied up in the lengthy payment processing. In other words, as payment delivery time shortens, we get to keep our money longer and hopefully in a saving account that pays interest.
6. Improved budget management – As I continue to monitor online accounts, I also have a chance to quickly observe my credit card balance daily. The credit card balance can get scary sometimes which is a good motivator to stop charging for the rest of the monthly cycle.
7. Less statements to worry about – Last but not least, in some cases as banks consolidate, they may also consolidate the account statements, which they provide. Not only this provides an opportunity for the banks to reduce their costs of printing and mailing the statements for various accounts, it also provides consumers an opportunity to reduce the amount of paperwork they have to deal with and worry about.
In conclusion, consider account monitoring for all the reasons described above and consider consolidating at least some of the banks with which you have accounts in order to take advantage of centralized services for efficiency.

Return to the home page from online account monitoring.
Identity Protection Insights Newsletter
Effective identity protection requires dynamic and integrated solutions. This site provides awareness, education and many solutions to address the growing problem of identity theft. Please sign up for the Identity Protection Insights newsletter to receive periodic notification of important articles and solutions, major identity theft news analysis, fraud alerts, and other service announcements.