Identity Reset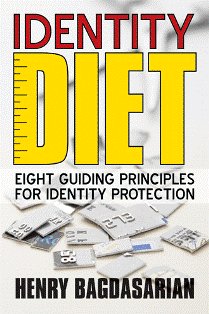 Sometimes, an identity reset is an absolute and available last option for victims of identity theft. When educating consumers and thinking about the identity obesity concept which greatly contributes to and increases identity theft, we have to worry about two things. First, which part of an identity unnecessarily overexposes an identity to theft and fraud (or the bad fat), and second, what are the identity theft exposures of all identity components necessary to allow one to function in the society (or the good fat)?
The first part of the question which has to do with analyzing and discovering the bad fat is fairly easy to assess. For example, when assessing someone's actions or possessions of various credit cards or online accounts, it's very easy to discover which actions or items frequently lead to identity obesity and place the person at identity theft risks. Based on each individual's needs whether social or financial, a unique identity blueprint can be designed that not only satisfies each person's needs but also reduces the identity theft risks as much as possible.
On the other hand, once the necessary components of an identity are identified following the identity obesity analysis, and the identity blueprint is designed and implemented, the game plan is not complete yet. We now need to worry about and properly manage the identity theft risks of the good and necessary identity components. This is where education, identity management and identity reset play a big role. There are in general three identity management areas that we need to be concerned about for an effective identity protection. First, we need to know the best practices for managing our good identity components for preventing identity theft. Second, we need to be aware of and implement automated services to detect identity fraud on a timely basis, and lastly, we need to know the steps for limiting and solving identity fraud. Although not always recommended, identity reset is sometimes necessary to remedy severe identity theft cases. Certain identity components can be easily and quickly reset to allow us to get back to our normal life without much interruption or too many steps to take. For example, when one of our credit cards is stolen and illegally used, the bank in most cases will clear all unauthorized charges and send us a new credit card. This process is fairly easy and hassle free with minor exceptions when we have to replace the old card number with the new one for existing and automated deductions such as health club monthly dues. However, severe cases of identity fraud such as multiple cases of social security number takeovers in the United States may require a complete identity reset such as ordering a new social security number which will have a deeper impact on our social and financial life.
Mass identity reset is also possible when identity theft and fraud gets completely out of control in a country. In 2010, the Puerto Rican government invalidated all birth certificates and replaced them with improved ones because of widespread national and international fraud which also affected other countries.
In such cases when you have determined that replacing your compromised social security card number is an absolute necessity, you'll need to do a few things:
1- File a police report,
2- Contact the Federal Trade Commission (FTC) online or call them at 1-877-ID-THEFT or 1-877-438-4338,
3- Contact the fraud units of the three major credit reporting bureaus,
4- Contact the impacted creditors and report the fraud,
5- Contact the Social Security Administration online to get a copy of the Application For A Social Security Card (Form SS-5), and take the completed application and documents to your local Social Security office. Don't forget to have the necessary documents to prove U.S. citizenship, immigration status, work eligibility, and Identity.
Good luck and Be identity safe.
Read about Puerto Rico's massive identity reset plan.