Consumer Complicity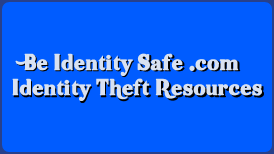 In some identity theft cases, consumer complicity is a major contributor to the criminal act. We often hear about cases of hospital and other healthcare facility employees digging into the private medical information of select individuals either because of curiosity or some sort of reward such as when selling the information to the tabloids.
As I discuss consumer complicity, I don't refer to credit consumers but rather tabloid consumers who will willingly pay to read about the private life of the royal members of the entertainment industry. The tabloid magazines and their paparazzi or other agents who sell the private information of celebrities may sometimes collide with employees of organizations which collect health information or other private information to gain access to certain individual private information. In such cases, the providers as well as the consumers of tabloid information collectively contribute to identity theft.
In another article, I discussed the three elements of fraud which must exist before fraud can occur. The three fraud elements are opportunity, incentive and rational or justification. In this particular case, the employees who already have access to the private information of the organization's customers have the opportunity to abuse the privileged access if there is enough incentive and rational for doing so. The incentive might be a high level of curiosity, fighting boredom at work, or cash and other gift rewards. The rationales are almost always alike which include 1) they don't pay me enough here, 2) I need money now, and 3) celebrities need to also suffer like the rest of us as if they don't suffer already.
It is pretty interesting when we consider that millions of identity theft victims who suffer the consequences of identity theft each year also unknowingly contribute to the identity theft of other individuals. I am almost certain that tabloid readers do not even consider where some of the private information "leaked" to the tabloid magazines come from, otherwise, they will stop paying for such information if they knew that some of the private information of other people might be stolen, right? I'm sure some will consider the pain the celebrities and other public figures must go through having been identity theft victims themselves. I remember the time when my apartment was broken into years ago and some insignificant items were stolen. The feeling that some stranger had been in my apartment and had touched or seen my personal belongings was very uncomfortable, to the point that I decided to move into a new place. I'm sure it is very intrusive and disturbing when someone's private medical information is sold for millions of people to read and this is where consumer complicity comes in because they pay to read this information and without their demand for such information there would not be any supply.
Maybe until know consumer complicity was unknown and innocent, but there is no excuse now for buying private information of other people. When tempted to pay for and read about the private information of the celebrities, including their medical information, ask yourself questions such as did the celebrities agree to publish their information, or do they make any money or receive other benefits from the publication of their information. If your answer is no, then the information is stolen or leaked without authorization by their employees, close friends and relatives who have access to such information. When private individual information is obtained, published and sold without approval, consumer complicity becomes a major contributor and evident from the purchase of such information.
Retun to the identity theft overview section from "consumer complicity.