Credit Card Expiration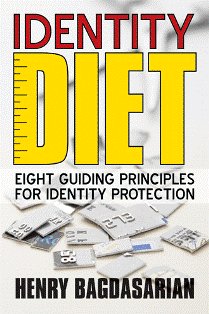 Some may consider credit card expiration to cause problems mainly because if a credit card is expired, our credit card transactions may be rejected at public places and in front of other people including our clients, friends and family members causing embarrassment. We also may receive multiple notifications from various online vendors where we have used our credit cards to make online purchases to update the stored credit card information because the credit cards have expired. As we will soon find out, the expiration of credit cards is a feature which was created to add additional security and reduce credit card fraud although it may at first seem to cause problems and extra work to constantly update our information.
As we use our credit cards to make purchases online, our credit card information is sometimes stored on the vendors' website or payment processor server for future use. In most cases, when we complete our transactions, the system usually asks us if we want to save our credit card information for future use. Depending on the credibility of the merchant and the frequency by which we use our credit cards to make purchases, we can accept to store the credit cards on the website. If we store our credit cards on the website, the next time we visit the website again we will be asked to update our credit card information if they have expired. Even if we stop visiting the website where we have stored our payment information, we will be notified by email to update our information because of the credit card expiration. And if we ignore these merchant notifications and fail to update the card expiration date, we will continue to receive more notifications and finally a notice that our credit cards will be removed from their system.
From a credit card security standpoint, the first best thing we could do is to never store a credit card on a merchant web server or be very selective when it comes to sharing and storing credit cards on third party websites. The second best thing we could do is to ignore merchant notifications to update our credit card information and let the merchant remove the credit cards from their systems until we are ready to shop again at which point we can use our new credit card to make payments.
Now why is credit card expiration a good thing? Because if your online accounts are accessed by unauthorized individuals, the stored credit cards can not be used to make purchases. Also, if you lose your credit cards or if your credit card information is stolen to create counterfeit credit cards, the information can not be used to commit credit card fraud. Hopefully, this article will help you deal with constant merchant notifications about expired credit cards and the steps you need to take after you receive the credit card expiration notification which is to do nothing and let the merchant remove your credit cards unless of course you have signed up for automatic payments for subscriptions or bills in which case you need to update your information before the cards expire if you wish to continue receiving your services and paying your bills on time.
Select another credit card article after reading about the benefits of credit card expiration.