Dispute Identity Fraud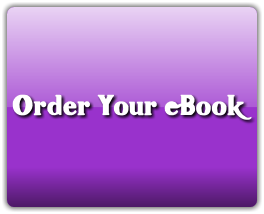 In order to properly dispute identity fraud charges which have occurred as a result of your identity theft, you need to be organized, gather and document all related information including any evidence or witnesses, act swiftly, contact all necessary authorities and companies which have been affected by the fraudulent charges, and promptly follow up to make sure that you do not become liable for any unauthorized charges made under your name as a result of your identity theft. You must gather, document and communicate all and enough information to each of the companies where either new accounts were opened in your name or transactions have occurred on your existing accounts without your authorization.
One way to document your case is by using an identity theft affidavit. The document provides many sections to help you gather and document relevant information for your case. Although, the official Identity Theft Affidavit is accepted by many companies as the sole and only required document to communicate and refute unauthorized accounts and charges, some companies may not accept this document or even ask you to complete other proprietary forms and documents which is fine because the way I see it, the main purpose of the affidavit is to have the consumers collect and documents all the facts related to their cases and properly dispute identity fraud accounts and transactions. Another recommendation is to file a police report when you face identity theft. Although, the FTC suggests you may not need an identity theft affidavit to dispute identity fraud if you file a police report, I still think that using the document to collect and document the facts of your case is a good starting point even before you file a police report. Some of the benefits of filing a police report which is needed for the following include; blocking fraudulent information from appearing on your credit report, preventing a company from continuing to collect or sell fraudulent debts to others for collection; and placing an extended fraud alert on your credit report.
Another benefit of an identity theft police report or affidavit is that such documents may be needed or even required by some companies in order to release to you information related to your identity theft case which you can use to further prove your innocence. One example is when you get a copy of the fraudulent application which was used to open a new account under your name to show that the signature on the application is not yours.
Return to the home page from "dispute identity fraud".
Identity Protection Insights Newsletter
Effective identity protection requires dynamic and integrated solutions. This site provides awareness, education and many solutions to address the growing problem of identity theft. Please sign up for the Identity Protection Insights newsletter to receive periodic notification of important articles and solutions, major identity theft news analysis, fraud alerts, and other service announcements.