Free Credit Score Scam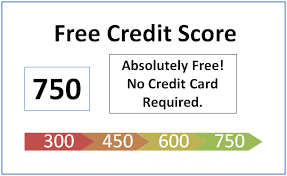 Free credit score scam is on the rise although some legitimate companies provide free credit scores to their existing and potential customers in exchange for occasional promotional emails to sell additional products and services while they promise to not bombard their free credit score users with email spams to forcefully sell additional services or charge their credit cards without authorization.
Some people may think that it may not be worth the risk to go after a free credit score when you can just buy your score for just a few bucks or order it from www.annualcreditreport.com, but others may decide that a small risk is worth taking for free credit scores. In such cases, it's better to spend some time learning about the company and reading the online reviews from other users if they are available.
As mentioned, one of the risks of going after free credit score offers is email spam and becoming a potential phishing victim. For example, shortly after signing up to get your free credit score and receiving your most recent score, you may receive an email alerting you that your score has changed or asking you to visit the website by clicking a link to review your new score which could be a scam to steal your information or defraud you. This is more like  a spear phishing or targeted phishing to get you to take certain action and become a victim.
Watch this short video for details:
Here are some ways to avoid a free credit score scam: 
Read the fine print
When you receive a solicitation for a free credit score, you don't know if it is from a legitimate company, or whether by accepting the offer, you also accept to receive promotional emails or commit to buy additional services. Read all related agreements before accepting the offer and if after reading all the text, you still get scammed, at least you know you did all that you could do.
Investigate the company
Before accepting a free credit score offer, you should learn about the company as much as possible by investigating their business rating and reading their user reviews online. This will give you an indication of how many people like or dislike their services and integrity. Also, don't forget to write a review to share your experiences and knowledge with others as you use and learn about free credit score services.
Avoid links and attachments
If you receive any unsolicited attachments or links, don't click unless you know you're dealing with a legitimate company. The best way is to type the URL and go directly to their website.
Don't provide your credit card
If you are required to provide a credit card number before sharing your credit score, it could be a sign that you may be charged for additional services. You may be better off seeking other sources of free credit scores if you see signs of fraud.
Visit the ID theft blog after free credit score scam article.