Chief Identity Theft Prevention Officer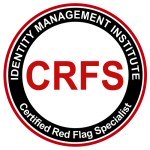 Companies concerned with increasing identity theft risks must consider appointing a Chief Identity Theft Prevention Officer (CITPO) to design, implement and monitor organization's efforts for reducing identity fraud risks and ensuring compliance with reghulations such as the US Red Flags Rule.
The skills required from expert professionals tasked with identity theft prevention as required under the Rule is somewhat distinct from other roles within organizations. A Chief Identity Theft Prevention Officer must design and implement an identity theft management program and operating controls to prevent and detect identity theft. To be effective, the CITPO must work with other professionals within information system (IS) security, privacy and fraud management groups to address system security controls, operations controls and fraud investigations respectively.
Typically, the IT security experts are concerned with system security controls, intrusions and monitoring whereas Legal and Privacy professionals are primarily concerned with authorization of private information access and disclosure. Fraud investigation units usually deal with detecting and resolving fraud cases. Therefore, it is clear that a CITPO can add additional value to the organizations by effectively preventing identity theft through a focused program and risk assessment process.
The importance of a CITPO can not be over emphasized when considering that identity theft and related fraud cases must be prevented if maximum reduction of fraud costs is desired. In addition, identity theft management practices spread across many functions including IT, Operations, Legal, Privacy and Fraud departments which must be coordinated for an effective identity theft prevention process and compliance program.
About CRFS
The Certified Red Flag Specialist (CRFS) program is the first identity theft prevention training and certification program closely aligned with the Red Flags Rule to support the efforts of the US Federal government for preventing and detecting identity theft. CRFS is developed by Identity Management Institute (IMI) to train and certify employees, consultants and auditors of covered companies as defined by the Red Flags Rule regulation to design, implement and monitor an effective identity theft prevention program.