Identity Theft Protection Services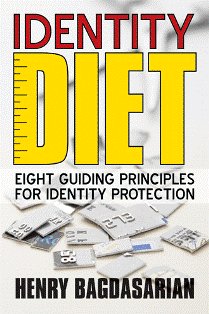 By Henry Bagdasarian
Author of Identity Diet
This article is about the available identity theft protection services in the US market today, what services they provide, and whether they are useful. Although I have written about this topic in the past, I decided to write about this topic again because many times I receive emails from our blog readers about how to sign up for an identity protection service without knowing what services they need and what they are looking to sign up for, what the identity theft protection services entail and what their role might be in the entire process. If you read the Identity Diet book, you will come to understand that identity protection can not be fully outsourced to an identity theft protection service provider and that a comprehensive identity protection requires the proactive involvement of the identity owner.
Most identity theft protection services offer credit and public records monitoring services from information found in the files of government agencies and the credit reporting agencies. Notice I did not mention information directly obtained from the files of the creditor databases which means that if a credit account transaction is not reported to the credit reporting agencies, that specific transaction can not be tracked and reported to the consumers for follow-up. For example, if a credit account is opened in your name at Home Depot and used to purchase a refrigerator but the transaction is not reported by Home Depot in your credit reports, the transaction will not be detected and reported to you by the identity theft protection service provider. I also mentioned the need for consumers to follow up on reported transactions to ensure they are not unauthorized and fraudulent transactions. In most cases, the identity theft reporting companies also provide fraud assistance to their victimized members to refute and remove transactions reported on their credit reports and creditor files.
There are no specific guidelines for selecting an identity theft service provider and it all depends on consumers' risk tolerance, risk exposure, and knowledge of best identity monitoring and detection techniques which they can reconcile to offered services in the marketplace for making an educated selection decision. Consumer knowledge of identity protection practices and awareness of identity theft risks are the most important aspects of a comprehensive identity protection plan as it certainly requires consumer involvement. Although, some identity protection components such as continuous monitoring of credit reports can be automated through the service providers, monitoring of all types of identity theft as well as identification of unauthorized transactions and monitoring of personal account transactions can not be outsourced and requires personal involvement. For example, identity theft protection services do not monitor debit or check transactions as well as criminal identity theft and medical fraud which are often more difficult to detect and recover from.
When looking for an identity theft protection service, some of the questions you should ask yourself and the service provider include what kind of credit monitoring the company provides, how it makes your life easy, whether you can do it yourself, where the company gets its information, how timely is their credit change reporting process, whether the reporting process is complete and what kind of assistance is offered to victims of identity theft. It is always very important to assess whether you can perform the offered services yourself and whether the outsourcing of some identity protection components makes sense for your situation given the cost. For example, consumers can obtain free copies of their credit reports annually from each credit reporting agency which means you can get one free copy each quarter from one of the consumer credit agencies. The last thing you want to worry about is the completeness and timeliness of the identity theft detection service for which you are paying.
The combination of your identity protection needs along with offered services and related costs should allow you to make an informed decision about which services to purchase. I remember once receiving an anti-virus software with my purchased identity monitoring and protection service the cost of which I'm sure was embedded in the total cost of the service, however, I did not need an antivirus software since I had already a well known software installed on my computers. Some services come with extra gadgets which you may not need but nevertheless end up paying for. If the services offered by a particular vendor are what you need given all available services in the marketplace and the cost is justified, then the offered identity protection services might be right for you.
Selecting an identity theft protection service provider is an important process for a couple of reasons. First, the services and related costs must be carefully assessed to make sure your money is not wasted and you receive the maximum benefit through automation and quality assistance. For example, some identity protection service providers might monitor your identity using only one source of consumer information which can save them money. In this case, companies which use multiple systems to make decisions regarding the safety status of a consumer's identity might provide a more complete coverage. Second, the company must be reputable in good financial standing in order to continue providing improved services. To achieve the second objective, company financials must be reviewed if they are available, existing customers must be contacted if possible, online reviews must be read, Better Business Bureau information must be assessed to obtain information regarding complaints against a company, nature of the complaints and resolutions status.
It is very important to note that consumers do not need to sign up for identity protection services in most cases other than to automate parts of the identity protection process to save time, and receive resolution assistance. I would say these are the two most important reasons for outsourcing our identity protection efforts. Other than automation for timeliness of fraud detection and expert assistance for writing letters and refuting charges, most aspects of identity protection can be performed by consumers. Also as mentioned, automation alone does not eliminate consumer responsibility for following up with reported alerts by service providers.
Identity theft protection should be a proactive process rather than a reactive process. There are many steps that consumers can take to proactively monitor their identity components and detect fraud. For example, consumers can obtain and review their credit reports for free from www.annualcreditreport.com. Fraud alerts can be placed on credit reports if consumers suspect heightened risk of identity theft due to their unique circumstances. Consumers can also review their monthly account statements and promptly follow up on all unidentified transactions. Medical benefit statements must also be carefully reviewed to not only detect cases of medical identity theft but also detect and report practitioner fraud. Some financial institutions also provide online features to receive notifications regarding account transactions for verification purposes. All of these proactive steps and subsequent prompt follow up will immensely reduce the risks of identity theft and related consequences.
Some of the well known identity theft protection services include LifeLock, Debix, Identity Guard, and TrustedID, all of which I have used and reviewed in the past. If you are interested to learn more about the above mentioned services, read the identity theft protection services reviews at the bottom of this page. And if you want to learn more about the identity theft crime before selecting an identity protection service, visit the identity theft overview section of this website where you can find many articles regarding this crime.
Be identity safe
Visit the identity theft solutions page to read my reviews about identity theft protection services.