Just Needed Training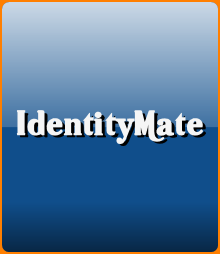 Just in time training or Just Needed Training as I'd like to call it, is a dynamic training assessment to evaluate employee-training levels and identify the required training needs just before training is provided. In any company, employees must be given certain hours of training either to comply with specific regulatory requirements or most importantly to educate them about topics that would empower them to effectively perform their job duties and keep the company away from trouble.
In particular, information security awareness, education and training must be part of a comprehensive employee management program to ensure employees obey the laws and maintain the privacy and security of confidential information at all times. Corporate information security training is especially vital for companies within certain industries that deal with a huge number of personal information records such as banking and healthcare. In addition, compromised business trade data could also adversely affect competitive advantage for any company in possession of valuable trade data. Violations of Federal and State privacy and security laws, including the provisions of HIPAA or the Sarbanes Oxley act can not only send executives to jail but could inflict chain investigations and huge fines to the companies and bring them to their knees.
Just Needed Training process
This just-in-time training approach uses technology to collect, summarize and analyze information regarding the awareness and education level of employees just before training needs are determined and provided. The questions used to collect information from employees are specifically designed to reach a predetermined training objective. For example, the objective of the training might be to reduce instances of privacy violations of customer medical records. As such, the training assessment and underlying questions will be around privacy, access controls and data communication. Or, the objective might be compliance with certain State or Federal regulation and thus the assessment questionnaire might be tailored toward the employee knowledge level of the legal provisions and requirements. Immediately following the analysis of the information collected from employees, a training scope is determined and training materials are prepared for an immediate training session. This process is extremely important because a) Just Needed Training at a particular point in time is very unique as training needs at a given time might be different from another point of time, and b) in the case of identity security, unfocused training might not be effective potentially leading to a major identity security breach.
Benefits of Just Needed Training
Just in time training can benefit in the following manner:
- Helps with defining training scope just before training is prepared and provided. As I explained, this is very important as training needs change continuously either due to increase or decreases in employee knowledge levels or changing external environments.
- Reduces training costs due to reduced scope and focused training. Why spend money and effort in communicating what the employee already knows? This is not very efficient. We should attempt to spend money and effort where training is most needed.
- Helps prioritize training needs to spread training costs and reduce employee stress allowing for maximum absorption of just needed training information.
Visit the IdentityMate web site for your just needed training solutions.


Identity Protection Insights Newsletter
Effective identity protection requires dynamic and integrated solutions. This site provides awareness, education and many solutions to address the growing problem of identity theft. Please sign up for the Identity Protection Insights newsletter to receive periodic notification of important articles and solutions, major identity theft news analysis, fraud alerts, and other service announcements.