Lost Cell Phone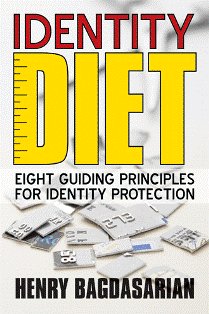 A lost cell phone can present many unpleasant circumstances if we don't plan ahead of time and take the necessary steps to address the foreseen risks before the cell phone is lost.
It has been reported that more than one billion cell phones were sold globally in 2009 and one in two Americans will own a smartphone by the end of 2011. Out of all cell phones sold in the United States, 65% are reported as lost which cost $600 million to replace not including the value of the information stored on the phone and its recovery efforts. Other than using cell phones for some obvious tasks such as making phone calls, texting or browsing the Internet, smartphones are also used to save contact information, documents, notes, and pictures. One of the smart phone features if activated is to remember login ID and password of various accounts for a quick and easy access after cell phone owners login the first time. This feature of course creates a security risk for cell phone users who do not understand the risks and the appropriate solutions for addressing stolen or lost cell phone risks. When an unprotected cell phone falls into the wrong hands, it can be used to easily unlock the phone and access various accounts which have been programmed to be accessed without entering an ID or password. In addition, if a cell phone user stores confidential information and files on the cell phone, they can also be retrieved and used for various criminal acts.
One of the best solutions to prevent undesired consequences of lost or stolen cell phone is to activate and use a screen lock timer which would lock the cell phone after a predetermined period of time. Usually, a 5 minute period is a good screen lock timer setting to lock the unused phone. To unlock the phone, the cell phone owner must enter a code whether it is a PIN, password or pattern. A phone screen lock code is selected by the smartphone owner which is entered every time the owner wants to use the phone. A pattern code is a sequence of continuous lines between various points which is drawn by the cell phone owner on the phone screen and saved for later use to unlock the phone. Some people prefer a pattern code to quickly access the phone instead of using a PIN or password.
Another complementary solution to address lost, damaged or stolen phone risks is to install cell phone security software which can not only protect the phone against viruses, malware or spyware, it can backup all selected files, pictures and contacts on the website while it allows the lost cell phone owner to remotely locate, lock or erase phone data when the phone can not be found and is declared stolen or lost.
One such cell phone security software is Lookout which can be downloaded directly from the cell phone. The software offers some useful features at no cost and premium services for a low monthly amount. Regardless of which security software you select, you must do so before your phone is lost, stolen or damaged. A lost cell phone and its data can not be located, recovered or erased if the tool is not implemented before the phone is lost.
For protection against a case of stolen or lost cell phone, check out www.myloookout.com.