Overseas Rent Fraud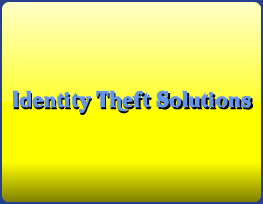 A friend of mine recently told me a story about overseas rent fraud which reminded me of another friend who actually experienced this type of fraud when trying to rent out his second house in California.
<!– google_ad_section_start –>This rent fraud using a fake identity is usually not associated with any identity theft. It is first initiated when a person from an overseas country which happens to be England in my friend's case contacts the person renting a house in the United States. The overseas fraudster indicates a strong desire for renting the house immediately due to urgent business matters in the US and money is not a concern at all. The fraudster then offers an initial cash payment of first and last month rent, and, a month's rent for security deposit. I don't know if you've tried to rent a property before, but this is a big dream come true for landlords. To have an excited person rent a house or apartment immediately without negotiation while willing to pay 3 months rent in advance is a big dream come true for all landlords.
But there is another catch to the overseas rent fraud; the renter also indicates he will add an amount (e.g. $4000) to the total check amount to be given to the movers in the US to cover the moving expenses. He requests that his check be deposited and cashed and another check for the extra amount added for the moving expenses be drawn and sent to the mover's bank account in another state (e.g. Virginia) immediately and overnight. This is a classic fraud because the landlord is offered more than he can ask for; a polite and generous renter who is in a rush to move in at all costs.
Notice the renter requested the moving costs be mailed to the mover's account immediately and overnight. Such request doesn't leave enough time to cash the original check which would be bounced immediately by the bank costing additional fees for the landlord. When we deposit a check in our bank accounts, it usually takes a few days to clear, and in this case, the bad check doesn't become known until after the moving costs are sent to the fraudulent account.
You may wonder why any one would do such a thing and send a big amount check out of his own bank account before the original and fraudulent check is cleared. Well, that's because it's the deal of the century and very few people would pass on the opportunity even though it may sound, look and feel somewhat suspicious. You should remember, when the fraudster makes this great offer, the deal is contingent upon landlord's acceptance that the mover's expense will be sent immediately without delay upon receipt of the fraudulent check. Therefore, even if a few people bite this offer, the fraudster can become a very wealthy person.<!– google_ad_section_end –>
The lesson to learn from overseas rent fraud is that if a deal is too good to be true, then it is. Make sure you have the upper hand and cash the check first before you give the fraudster your own money.
Return to home page from "overseas rent fraud".


Identity Protection Insights Newsletter
Effective identity protection requires dynamic and integrated solutions. This site provides awareness, education and many solutions to address the growing problem of identity theft. Please sign up for the Identity Protection Insights newsletter to receive periodic notification of important articles and solutions, major identity theft news analysis, fraud alerts, and other service announcements.