Privacy Extremism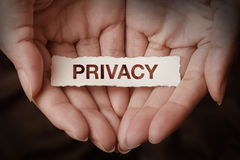 Privacy extremism is not very different very other types of extremisms and while I agree that privacy laws force and guide businesses to protect their customers' personal information, some companies interpret the laws erroneously and apply extreme privacy practices.
To illustrate my observation, I decided to share a personal experience. Some time ago, we had booked a family vacation but due to my sudden business obligations, I decided to not travel with the family and removed myself from the reservation. As we approached the vacation dates, I started to contact the airline and the hotels to confirm the reservations since we had made the reservations months in advance.
Although I was able to locate and confirm the hotel reservations online, I was told to call the airline to confirm the flight by phone. After waiting on the phone for almost 30 minutes to speak with the airline customer service and providing the flight booking information, I was told by the customer service representative that she would not share any flight information with me or even confirm the flight because I was not on the list of travelers. Although I can understand and even appreciate that she would take such good care of our personal travel information, I was somewhat baffled that she would not even confirm that the 3 travelers are seated together. Ultimately, I just wanted a confirmation that they were all seating together. I had all the details about the flight reservation and had even paid with my own credit card which the customer service agent could validate but she still refused to confirm whether they are seated together. As our phone conversation continued, she insisted to speak with one of the persons listed on the reservation to confirm the seat assignment. I insisted that I had been on the call for nearly 30 minutes and that none of the passengers is with me. I asked once more to just confirm if they are seated together. She refused again as privacy extremism prevailed.
I understood that she was following her company's privacy policies but isn't this policy considered an extreme privacy policy? There is also a chance that the employee was deviating from her company's policies which could be due to the lack of adequate training or personal endeavor but I suspect it's probably a little bit of both. To me as a customer, it was more about wasting over 30 minutes of my time while inquiring about a service which I had personally purchased and paid for.
Below is why I think this was a case of privacy extremism:
I had personally made the trip reservation,

I had paid for the purchase with my own credit card,

I was one of the passengers on the initial reservation before I removed myself,

I had all the personal information such as passenger information, credit card info, as well as flight dates and destinations,

She located and confirmed the reservation based on the info I provided, and

My inquiry was limited to making sure the seats are together, nothing more.
Although she was able to locate and confirm the flight reservation for all 3 people based on the info that I provided, she would not confirm whether they are seated together. This is why I consider some companies and even individuals to be privacy extremists.
I think that privacy laws and policies have good intentions but there are sometimes extreme privacy practices which might impact a company's customer service quality and customer satisfaction. Although consumers want to ensure the privacy of their information is maintained, they also don't want the same privacy practices to prevent them from receiving a good service. We have to a find a balance between privacy on one hand and customer service, revenue and profits on the other.
As we continued our conversation, she said something which made me realize that the entire conversation had been pointless. She said that the airline does not confirm seat assignment until 24 hours before the flight. First we argued about my flight confirmation inquiry to make sure our travel records are still in their systems, and then, she argued that seat information is private information before telling me 40 minutes later that seats are not confirmed until a day before the flight.
At this point, I was thinking that since I made a travel arrangement for a group of 3 people, it's obvious that they would be seated together, but then again I figured that what's obvious to me may not be obvious to the airline and that's why I called them in the first place to make sure my travel reservation is still alive in their system. 
I'm not sure if all airlines operate the same way, but I would guess that privacy extremism is not limited to just one particular company and the time will come when companies and their customers will realize that no one benefits from extreme privacy practices.
Read about privacy confusion after  privacy extremism.