Professional Relationship Management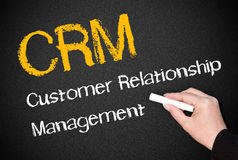 Service providers must possess great professional relationship management skills whether they are employees or contractors, serving individuals or businesses. Often, certified experts who serve others must interact with many internal and external entities in order to effectively serve their customers. Whether service providers are employees of large or small companies, or independent service providers, great professional relationship management skills will always differentiate a person from competitors in any market and help attract and retain customers.
In this area, you will learn about top professional relationship management skills such as going beyond the normal level of customer service, and understanding the needs of clients.
Professional Relationship Management Tips
Strategic Thinking
When dealing with customers, business partners, and government entities, professionals must have  a strategy and think about the end result of their interaction with others. This type of thinking is even more critical when professionals have to deal with an unthinkable large number of people. Whether the professional is an independent service provider or an employee working as part of larger team, there is always a need for strategic thinking for building and maintaining relationships.
Building Trust
Trust is probably the most important attribute of professional relationship management as no one likes to interact let alone do business with unethical and untrustworthy persons. It takes a very long time to build a professional relationship and it takes very little time to destroy the trust of others who have little or no tolerance for unprofessionalism.
Understanding Customer Needs
Unless service providers understand the needs of their customers, they will struggle to attract and retain customers. Knowing the industry's priorities is an essential part of demonstrating value to prospects and building relationships. One of the best ways to learn about a target market is by surveying existing customers to learn about what they value. This can be achieved with online surveys and interview forms to gather information.
Marketing Skills
Many businesses carefully monitor the amount of money they spend on customer acquisition, but not their time. Time is valuable, and being able to quantify the value of time makes calculating the Return on Investment or ROI in professional relationship expenditure essential.
Direct marketing considerations include th,e cost of time, improving sales conversion rate and key performance indicators or KPI.
Connecting with Strangers
Reaching out to prospects and turning them into customers isn't easy. Even the most capable salespeople feel anxiety and fear when a certain prospect has less interest in doing business with them than they had imagined.
One of the most important professional relationship management skills is the ability to get along with strangers. From cold calls to reaching out to prospects met at trade shows and events, the skill of conversion and persuasion makes relationship management very effective.
Ambition and Motivation
An ambitious and motivated attitude is essential for business success. People who are willing to reach out to prospects and call existing customers to learn about what they're interested in beats any complacent and passive competitors. With the expanding digital world and automation of our phone systems and online support, many customers will appreciate speaking to a representative that cares about them. With a motivated, ambitious and result oriented attitude, professionals will never struggle to connect with their customers, learn about what they need, and serve them.
Relationship Management Automation
Managing thousands of customers is much harder than managing a few hundred customers. There are many customer relationship management or CRM products which can help professionals build and manage relationships. These tools can help organize and retrieve contact information, and set up reminders such as follow up calls, appointments and special occasion notes such as birthdays.
Going Beyond
Once a professional has determined the needs of a client and drafted a plan to serve the client, the professional should not stop at just the bare minimum and must go above and beyond the immediate needs of the client and determine if the client can benefit from other services and information. The practice of going beyond will not only keep customers and business partners happy but also can ultimately serve the employee or independent service provider with promotions, more revenue, and recognition.  
Communication
Being able to communicate with others is one of the best life skills a person can develop. Someone who can effectively communicate thoughts, ideas, and feelings is better equipped for success in personal or professional relationship management. Some of the key attributes to great communication skills are listening, empathy, feedback and respect.
Return to the home page from professional relationship management.