Small Purchases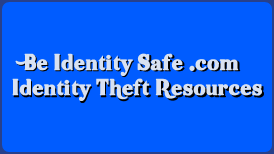 The fact that frequent small purchases further increase the risks of identity theft cannot be overstated because the Identity KAOS principles require us to limit and assess the sharing of our personal information for protecting our identities. Using credit card and debit cards increases our identity theft risks regardless of the transaction amounts, however, small and frequent credit or debit purchases such as buying coffee or tea frequently unnecessarily expose us to additional risks.
First, small purchases unnecessarily increase the identity theft risks because not only there is no major reward in the transaction but also there are other payment options which might provide more value. For example, it is understandable to buy a TV with a credit card because the card might offer some type of purchase protection against theft or damage and the credit card might be offering some rebate points or frequent flyer miles for using the card, but what is the reward for using a credit card for small and frequent purchases? Other payment options for small purchases include cash and store cards. A store gift card balance can be reloaded with cash or a credit card and used multiple times until the balance is low enough to require reloading again. A main advantage of this strategy is that if the store card is lost or stolen, our financial loss is limited to the card balance without any additional damages. Another advantage is that the store might reward its loyal customers for using their store card.
Just to further clarify, a transaction amount has nothing to do with identity theft risks in the context of this topic. Every time we use our credit cards online or in person to purchase items whether it's a $1 dollar item or $1 million item, we are exposing our credit cards to fraud risks. That being said, small and frequent purchases with credit and debit cards unnecessarily increase the identity theft risk each time the card is used.
In summary, the two Identity KAOS principles are 1) assessing the risks of your actions to make sure we are not unnecessarily exposing ourselves to additional risks of identity theft and 2) sharing personal information with caution. In this particular case of making small purchases with credit or debit cards, when we assess the risks of our action by comparing the benefits and risks of using the card, we can notice that it does not make any sense to use the card as there is virtually no benefit in using the credit card although the risks jump higher each time we use our cards. Therefore, we can notice that excessive use and sharing of our card information for small and frequent purchases is rather careless and not cautious.
Return to the identity theft prevention section from "small purchases".