Top Information Security Certification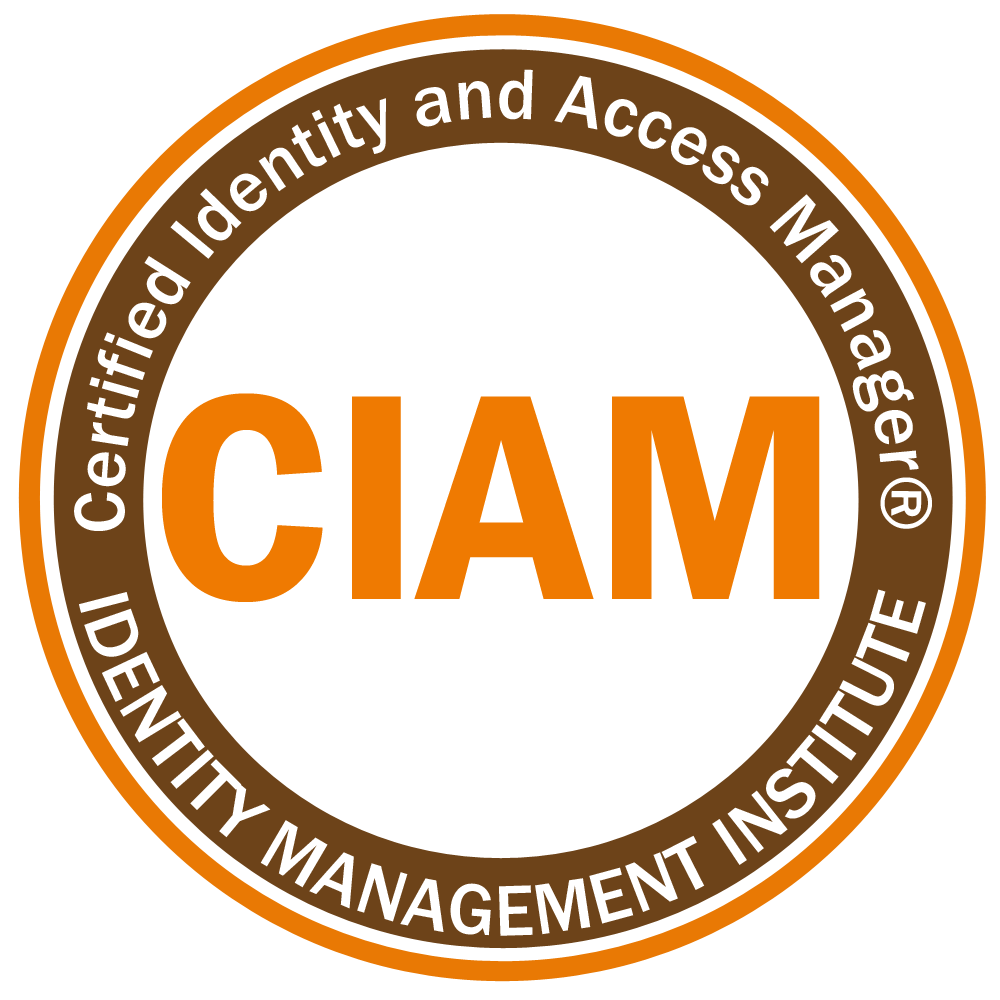 A top information security certification among most in demand information security certifications is the Certified Identity and Access Manager (CIAM) designation and there are very good reasons why CIAM has gained momentum in the info security certification industry which we will cover in this article.
To better understand a specific market and its future growth, we have to look at where the evolving risks are and what the customer demand is for unique products and services. As we explore the various areas of information security management, we can understand why Identity and Access Management (IAM) is one of the fastest growing and most dynamic segments of information security which in turn increases demand for IAM professional training and certification.
Information security has been shifting away from an IT focused security to enterprise security and governance. This is because information security threats are as much internal as they are external meaning employees who already have highly privileged access cause some of the damage. And in cases where malicious employee actions are not responsible for security breach incidents, their access are prime targets for other internal or external intruders who take over their access privileges in more than on way to gain access to systems and data. IAM is as much about processes and people as it is about technology. 
Second, with the ever increasing number of mobile communication devices and Bring Your Own Device (BYOD) policies of companies which allow employees to use their own personal devices for business purposes to save money and make life more efficient for their employees, these personal device identities and their access to enterprise resources must be managed to maintain the security posture of the organization.
Third, let's not forget the flood of drones and other Internet connected smart devices into our lives and businesses which will complicate matters even worse for information security professionals.  These devices will include self-driving cars and smart robots which perform tasks on behalf of their owners. Today, we all have smart phones and many of us will own smart devices in the near future which will perform tasks on our behalf. Today, we are just worried about the security of our smart phones which if compromised will release some of our most private photos, emails, notes, and other information. In the future, we will also have to  worry about the security of our smart robots and devices not just because of the private information they contain, but also the information they can access on other devices or the transactions they can perform on our behalf.
"Identity theft committed by humans today will transition to identity theft committed by devices tomorrow which initially will be guided by humans. As devices become self educated, smarter, and automated, they will have their own mind and will become corrupt" says Henry Bagdasarian. The expected fast growth of the Internet of Things (IoT) in all areas of personal and commercial markets validates this assessment. 
All of these evolving trends which are increasing risks for all organizations demand knowledgeable and qualified professionals who know how to manage human and device identities and their access to enterprise resources.  The top information security certification in this growing market is the Certified Identity and Access Manager (CIAM) which offers a study guide and examination to for certification purposes.
Information security risk managers must be proactive in identifying risks before they impact their organizations. This process requires very strong analytical skills, open mindedness, and a vision to foresee the upcoming challenges and opportunities. These skills will not only help professionals identify risks but also propose some very innovative solutions in the form of new or improved products, services, and governance. The facts are in front of us and we can not ignore the future.
Learn more about the top information security certification and other identity management programs.