How I Use My Access Code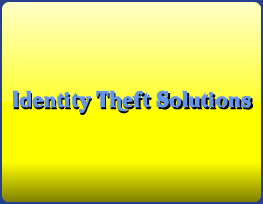 When I use my access code, I use it with care and pay attention to my surroundings in public places. We use our access codes for many reasons; to get cash from the ATMs, use the debit card at stores to purchase things, access our personal or business laptop computer in public areas like airports and coffee shops (hopefully your laptop is pass code protected and its sensitive contents encrypted), access our e-mail accounts, access our voicemails, and use the phone calling cards. We should be aware of our surroundings and the eyes looking over our shoulders every time we use our access codes especially in public areas. There are certain things you can do to prevent your access codes from being revealed. When I use my access code to get cash at the ATMs, I cover my hand when typing the access code. Don't be embarrassed as we all might get sometimes when we try hard to be secretive. It's better to be safe than sorry. I also look for suspicious individuals in the ATM line to get cash as well as those who try to help me while my ATM card is stuck in the machine. You see, there is a scam when someone places a piece of invisible plastic in the ATM machine to have your card get stuck and then approaches you and offers to help by asking you to enter the access code or PIN one more time while the individual watches you type the numbers in. After unsuccessful attempts to get your card back and following your departure, the individual comes back to pull your card out of the machine, and combined with your access code in his possession, all your cash up to the daily limit is withdrawn immediately. Other scams may include a camera placed in a well positioned area to see your pass code, especially, when you enter your phone calling card number along with the pass code to make a call at a public place. The calling card is especially disturbing because the physical card is not required to make free calls on stolen phone cards. All someone needs to illegally use your calling card is the connection number and the pass code, and sometimes, the number on the card. Unlike, your ATM card, which is needed along with a pass code to get cash, a calling card is not needed while its numbers alone are enough to make unauthorized calls.
Next time you type your access code to access any system whether to get cash or make a call, make sure you follow the tips that I apply when I use my access code. When you even suspect that someone may know your pass code or even worse, is using it without your authorization, make sure you change it immediately, especially, if your suspicion is validated by some hard facts such as transactions unknown to you, or if you feel your e-mails have been opened by someone other than yourself, or if your calling card account balance is lower than your expectation. Use your own judgment in each situation to prevent, detect and put a stop to any access code abuse.
Learn about other security controls that I apply when I use my access code.
Identity Protection Insights Newsletter
Effective identity protection requires dynamic and integrated solutions. This site provides awareness, education and many solutions to address the growing problem of identity theft. Please sign up for the Identity Protection Insights newsletter to receive periodic notification of important articles and solutions, major identity theft news analysis, fraud alerts, and other service announcements.