Insurance Claim Fraud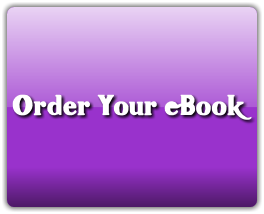 I recently experienced a health insurance claim fraud committed by a doctor using my identity after I visited the doctor's office specializing in Ear, Nose and Throat (ENT) matters. When I did my search to find a doctor from my health plan's online directory, I was more concerned with finding a specialist whose practice was close to home and as such my search criteria included my zip code and ENT specialty.
When I visited his office, the waiting room was packed with people which gave me a warm indication of his popularity. After a few minutes I was called in for his examination and believe it or not, the first words out of his mouth were that he has another patient with the exact last name as mine. As strange as his comments sounded to me, I didn't pay particular attention to what he had just said but asked him "is that a good thing or a bad thing?" He smiled and continued "the problem with having patients with the exact last names is that we sometimes make billing errors". At first it didn't ring the bell for me as I was more focused on his examination. But then as I analyzed what he had told me, I wondered why they would identify a patient with a last name as opposed to a more specific patient identifier. Although there are some unique and difficult to remember last names like mine, there are also a lot of widely used last names such as Smith, Johnson and others. So, it just didn't make sense to me what the doc had told me until a few months later.
As you may know, every time you visit a doctor's office, the doctor bills the patient's health insurance company to claim payments for his or her services. Based on the patient's health insurance plan and depending on many factors such as deductibles, service rates and individual and family benefit limits, the plan pays the doctor nothing, in full or partially while advising the doctor to bill the patient for any additional payments in accordance with the plan requirements. The plan also sends a statement to the patient with a similar information indicating the services rendered, date of service, allowed rates per service, plan responsibility, as well as patient responsibility vis-à-vis the doctor.
Following my visit and after receiving my health plan statement, I paid the amount indicated as patient responsibility and considered the case closed. But the case was far from being closed. I continued to receive late notices from the doctor for an unpaid portion of the bill. I referred the case to my insurance company and it was resolved overnight, however, additional benefit statements kept on coming from my insurance plan over the next few months as the doctor was submitting additional and new claims. Amazingly, the new claims had new service dates with my name on them. I was receiving more and more every month even though I visited this doctor only once.
Not only I immediately suspected claim fraud rather than an innocent error, I suddenly remembered the doctor's words saying "we have another patient who has a last name just like yours". I now know he was getting me psychologically ready to consider the claim fraud as errors because he had warned me about the upcoming "errors". I immediately called the insurance company and as soon as I explained the situation, the customer service rep replied to me "there are in fact additional claims from the same doctor that we failed to send you the related benefit statements". In other words, the claim fraud was bigger than what I knew about.
Anyway, the insurance claim fraud investigation was initiated and I never received another letter or phone call from the doctor or the insurance company and I hope it stays that way. But the point I wanted to make is that identity fraud can be committed by a doctor and when that happens, you need to get a third party such as the insurance company involved immediately. The unethical doctor was using my identity to milk the insurance company. In fact, I never received any bills from the doctor for the unpaid claims he had submitted to the health insurance company which in my opinion increases the fraud probability to about one hundred percent. He probably just figured that by submitting numerous insurance claims and to many insurance companies, free money will flow in either in accordance with the plan or accidently. Assuming that he's not the only unethical doctor, I suspect health insurance claim fraud committed by doctors is more widespread than we can imagine. Although, I can understand the reasons for an uninsured person to commit insurance fraud, I have a harder time understating doctors who have turned to the dark side.
Order your copy of the "Never Pay For Credit Reports" eBook after "claim fraud".
Identity Protection Insights Newsletter
Effective identity protection requires dynamic and integrated solutions. This site provides awareness, education and many solutions to address the growing problem of identity theft. Please sign up for the Identity Protection Insights newsletter to receive periodic notification of important articles and solutions, major identity theft news analysis, fraud alerts, and other service announcements.