Fair Debt Collection Act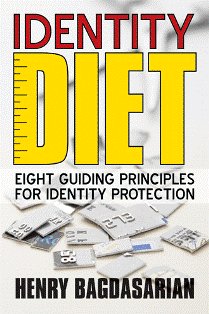 Once in a while, debtors may receive a debt collection letter from their creditors or debt collectors who provide collection services. Debtors are people who owe money on their credit card accounts, mortgages or other personal loan accounts and sometimes they may be delinquent on some of these account payments for various reasons. For example, debtors might have not received the periodic account statements, their payment might have been lost in transit, or creditors made posting errors. And most importantly, debtors might be victims of identity theft. But regardless, debtors have certain rights, especially, when they owe money due to identity theft and fraudulent transactions.
The Fair Debt Collection Practices Act or FDCPA requires that collectors and creditors treat debtors fairly and prohibits certain unethical methods to collect "bad" debt. The law is not intended to erase legitimate debts but requires fair treatment of debtors and their requests, especially when debts might be due to errors and identity theft or late payments due to reasons just described above. The law lays out some specific requirements which must be followed by creditors and their agents including creditors may not harass and abuse debtors or third parties by using threats of violence or harm, publishing a list of debtors who refuse to pay their debts unless when reporting to a credit bureau, using obscene or profane language, and repeatedly calling debtors. Creditors must also not use any false or misleading statements when collecting a debt. For example, they may not falsely imply that they are attorneys or government representatives, overstate the debt as a crime, and misrepresent the amount owed. Creditors may also not use deception and fear tactics such as arrest and jail time if account is not collected or threaten to sue or seize other personal assets if they don't intend to do so.
A collector may contact debtors in person, by mail, telephone, or fax. However, a collector may not contact at inconvenient times such as between 9 pm and 8 am, unless agreed by both parties. A collector also may not contact debtors at work if the collector knows that the employer disapproves of such contacts.
Collectors can be asked to stop all contacts when debtors write a letter to the collector and make such request. Once collectors receive the letter, they may not contact again except to confirm the request or to notify that the debt collector or the creditor intends to take some specific action. Such request does not eliminate the obligation and debtors can be sued by creditors to collect the rightful amount.
Collectors may contact other people to collect information regarding debtors such as address, phone number, and work location. They could also contact a debtor attorney if one is hired by debtors. However, collectors may not harass or contact third parties more than once and they may not disclose the amount of money owed.
The collector must send a written notice within five days following their first contact to formally confirm the amount of money owed; the name of the creditor to whom money is owed; and what action to take if debtors believe they owe no money or if the amount owed is inaccurately reported.
Collectors may not contact debtors again if they formally dispute the collection letter within thirty days. At this point, collectors and creditors must investigate the dispute and renew collection efforts if and only when proof, such as a copy of a bill or signed credit card slip for the amount owed is available and shared with debtors.
If debtors are presented with more than one delinquent account, they can agree to some of them while rejecting the remaining debts as inaccurate. They should continue to make payments on validated accounts while specifically requesting that payments be applied to the validated account while formally disputing the other debts.
If creditors and their collectors violate the federal debt collection act and possibly other state debt collection laws, debtors may sue collectors in a state or federal court within one year from the date the law was violated. Debtors may recover money for the damages they suffered in addition to the violation fine of up to $1,000. Court costs and attorney costs can also be recovered. A group of people also may sue a debt collector and recover money for damages up to $500,000, or one percent of the collector' s net worth, whichever is less.
The FTC works for the consumer to prevent fraudulent, deceptive and unfair business practices in the marketplace. The FTC enters Internet, telemarketing, identity theft, and other fraud-related complaints into Consumer Sentinel, a secure, online database available to hundreds of civil and criminal law enforcement agencies in the U.S. and abroad.
Collectors who violate the debt collections laws should be reported to the respective State Attorney General and the Federal Trade Commission. Please note that individual state collection laws may vary.
You may also contact the FTC by toll-free phone at 1-877-FTC-HELP (1-877-382-4357); TTY: 1-866-653-4261.
Learn about your rights under FACTA after Fair Debt Collection Practices Act.