Safe Online Shopping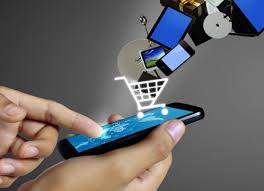 Safe online shopping is increasingly important and attractive to consumers as they trade store shopping with internet shopping in record numbers. Delivery service providers continue to report record breaking sales revenues due to growth in the online shopping business where consumers exchange the long lines at the stores and lack of product selection with the convenience of ordering any product online from the comfort of their home or office and having them delivered wherever they want. Merchants even encourage online shopping with guaranteed return policies.
If you are one of these online consumers, you must be aware that online transactions present a different set of privacy and fraud risks and we need to address safe online shopping practices. It is not uncommon for consumers to purchase items online using public computers as well as from unsecured sites or public places. Public computers which are managed by others and shared by many users may have installed spyware to extract personal information from users and some websites may transmit information in an unsecured manner both of which can result in violations of privacy and fraud especially credit card fraud.
Although consumers are well aware of using public computers (because they don't own the computer), they can not assess the security risks or weaknesses of the public computer nor can they asses the security of the commercial websites they visit. Therefore, it is best for consumers to avoid public computers when purchasing items from the Internet and quickly assess the basic security level of a commercial website which we will discuss below.
Let's just quickly describe how Internet communication works and what we mean by a secure website. Any time, website information is viewed or specific information is requested from a website, the content travels from the website server to the person's computer who is viewing or requesting the information. Similarly, when consumers shop online, their personal information including credit card number, name and address travel from the consumers' computer to the merchant's server to process and complete the transaction. Since such personal information is vulnerable to theft and abuse during transmission, they must be secured through encryption. For the sake of simplicity, online shoppers can identify a secured website when they notice an "S" at the end of the usual HTTP inside the URL of a website address which indicates that the information travels from the consumers' computer to the merchant in a secured encrypted manner. Another way to make sure that the website is secure is by looking for a lock icon in the lower left or right corner of the browser window (not in the visited website). The encryption process scrambles the information so that even if thieves intercept the information during transmission, it is useless because it can not be read and understood. Now, this brings us to the next risk which is if public or personal computers are used in public places such as airports and coffee shops to make a purchase from a website, the information entered by consumers may also be stolen through watching cameras or people around. Therefore, it is important to carefully select the computer and location for making private online purchases.
In summary, for a safe online shopping experience, avoid public computers as much as possible especially when using personal information to shop, bank or network online and look for the HTTPS or the lock icon for a safe online shopping. Also don't forget to consolidate your purchases as much as possible and avoid multiple small amount purchases which are not worth the risk.